Protective Measures We Are Taking For COVID-19
At Luna Dermatology the health and safety of our patients is always our top priority. In light of the growing concerns about the spread of Coronavirus (COVID-19) we are taking extra measures to foster the health and well-being of each person who visits our office.
Overall, please know that we are continuing to see patients in our New Paltz and Kingston locations and we encourage you to visit for your appointment as planned. Our Manhattan office will remain closed until May 12.
What We Are Doing:
Our protocols include cleansing our treatment rooms after each patient visit and wiping down common areas throughout the day. We are increasing the frequency of our cleaning efforts and providing extra quantities of cleansing wipes and hand sanitizer for staff and patient use alike.
In addition to the procedures above, our staff will take further protective measures by increasing the use of gloves, masks, and hand washing beyond our already rigorous protocols. This not only helps support healthy staff, but also healthy patients.
We will continue to watch closely as the situation evolves. Should it worsen in our area, we will take direction from public health officials and take whatever actions are required in order to protect you, our staff, and our community.
Thank you for being a Luna Dermatology patient and for your continued support of our health and safety efforts.
Sincerely,
Dr. Brooke Bair and the Luna Dermatology Team
THE EFFORTLESS PATH TO BETTER SKIN
Rest easy. You've found Luna Dermatology – where better skin is just around the corner.
Luna is unique. We're the perfect blend of a traditional dermatology practice and cutting-edge cosmetic skin care. With a personalized approach to each service we provide, you (and your skin!) will leave feeling healthy and happy.
We love what we do and your skin will too.
Are you a Luna Dermatology first-timer?
Click here to find out what you need to know before your first visit with us!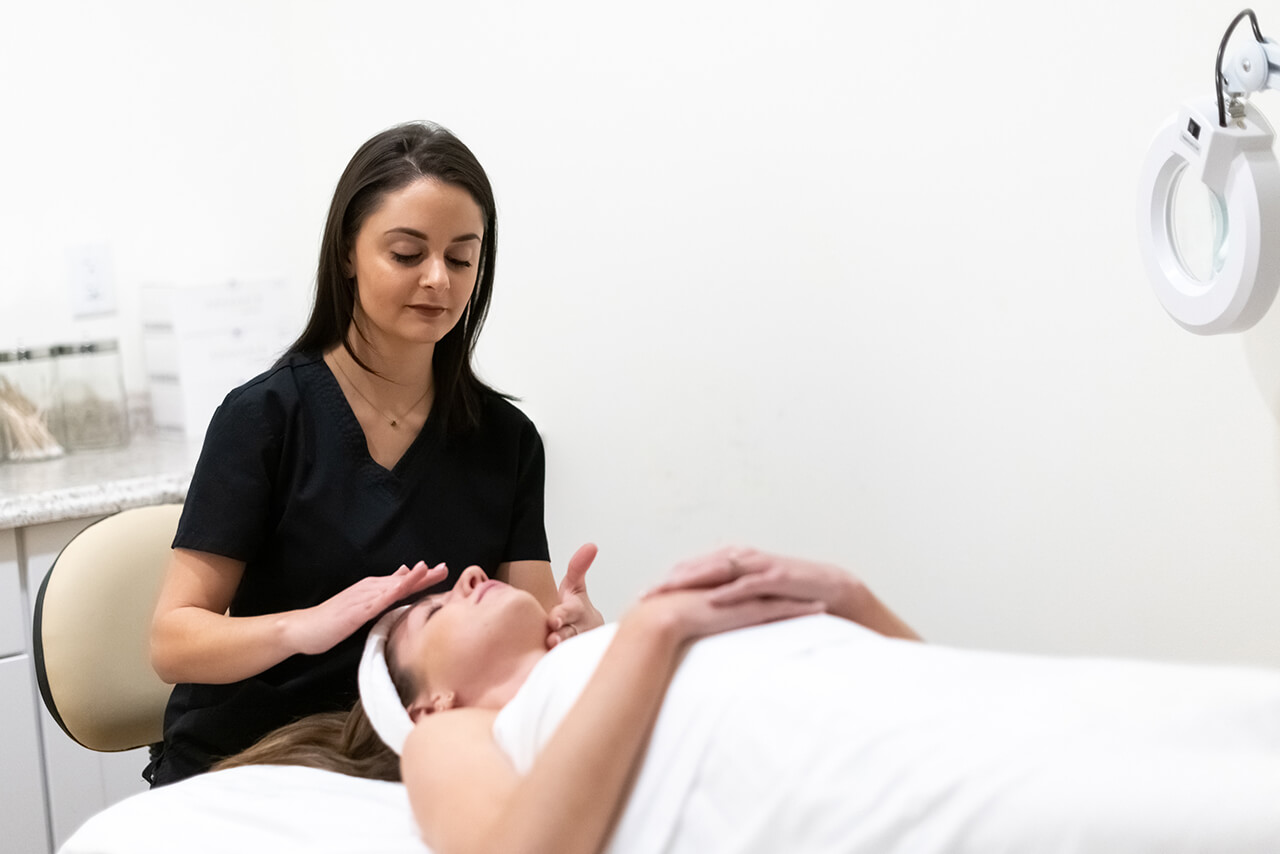 Better skin doesn't have to be complicated.