Laser Skin Resurfacing Treatments in Kingston and New Paltz at Luna Dermatology
Achieve Clearer, Healthier Skin
As we age, the effects of sun damage, environmental pollution, and life's stressors can take a toll on our skin. Fine lines, wrinkles, age spots, and uneven texture build over time and can make us look older than we feel. Fortunately, laser skin resurfacing treatments offer an effective and natural way to rejuvenate and refresh the skin, helping to restore a more youthful appearance.
At Luna Dermatology we offer the latest in laser skin resurfacing treatments, including fractional laser resurfacing, IPL (aka BBL) treatments, and laser facial services. No matter what concerns you'd like to address, our experienced skincare professionals will help you determine which treatment is right for you. 
Reactivates Your Body's Own Natural Healing Properties!
No Surgery!
No Chemicals or Prescriptions!
Little or No Downtime!
Effective, Proven Technologies!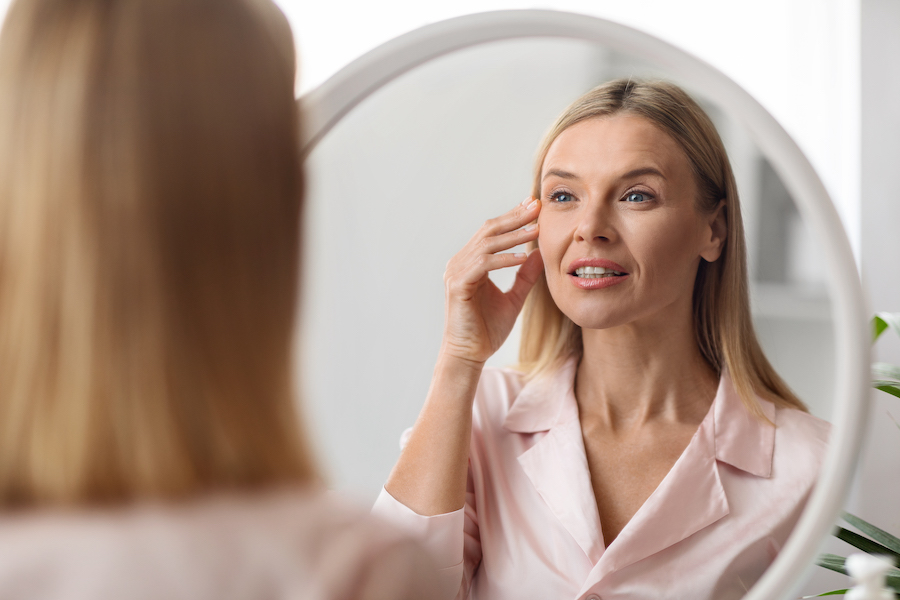 Whether you're looking to book a laser facial in New Paltz or laser skin resurfacing treatment in Kingston, we offer fast and convenient options in the Hudson Valley to fit your schedule.
Fractional Laser Resurfacing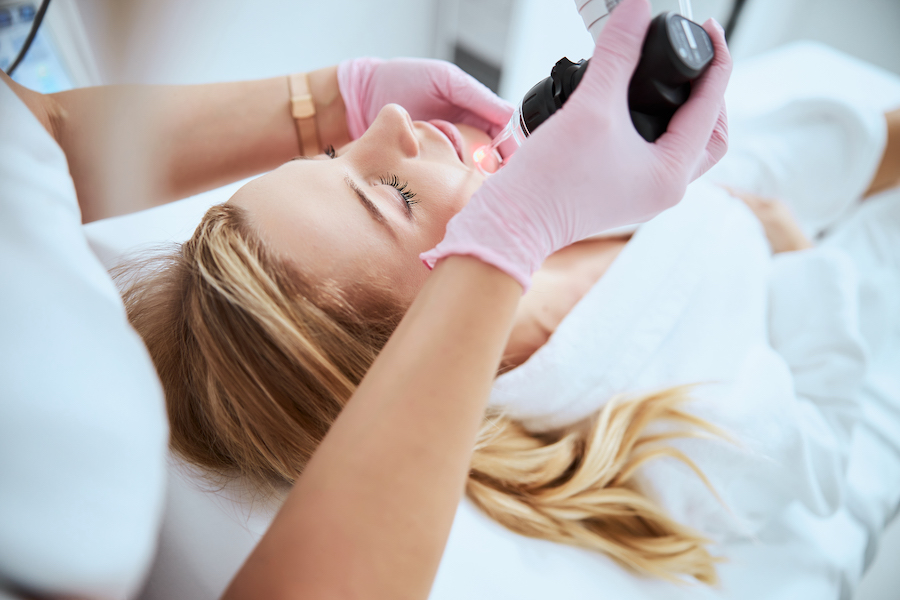 A deep, restorative treatment thats great for…
Wrinkles and Lines
Acne Scars
Stretch Marks
Skin Laxity
Sun Damage
Fractional laser resurfacing with our Edge One CO2 laser is a highly effective treatment for deep wrinkles, scars, and other signs of aging. During the procedure the laser is used to create microscopic channels in the skin, triggering the body's natural healing response. This leads to the production of new collagen and elastin, which can help restore the skin's elasticity and firmness in addition to yielding clearer, smoother skin. In this way, it can be an excellent treatment for acne scars and stretch marks.  
Fractional laser resurfacing can be performed on the face, neck, chest, and hands. Patients typically experience some redness, swelling, and mild discomfort after treatment but this is expected resolve well within a few days. Results can be seen after just one treatment, although multiple treatments may be needed for optimal results.
IPL and BBL Treatments
Great For…
Proactive Anti-Aging

Sun Damage and Brown Spots

Rosacea

Acne

Fine Lines

Broken Blood Vessels

Melasma
IPL (intense pulsed light), also referred to as "BBL" (broadband light) treatments use targeted light energy to reduce the appearance of fine lines, wrinkles, age spots, and other signs of aging. Unlike fractional laser resurfacing, IPL treatments do not penetrate as deeply into the skin, making them a good "middle" option for patients with sensitive skin or mild to moderate signs of aging. It is also great for those who are looking for more proactive anti-aging treatments and those who want to ensure little-to-no downtime before resuming their regular schedule. In addition, IPL treatment is well suited for treating rosacea, areas with broken blood vessels, and melasma (generally experienced as post-pregnancy skin discoloration).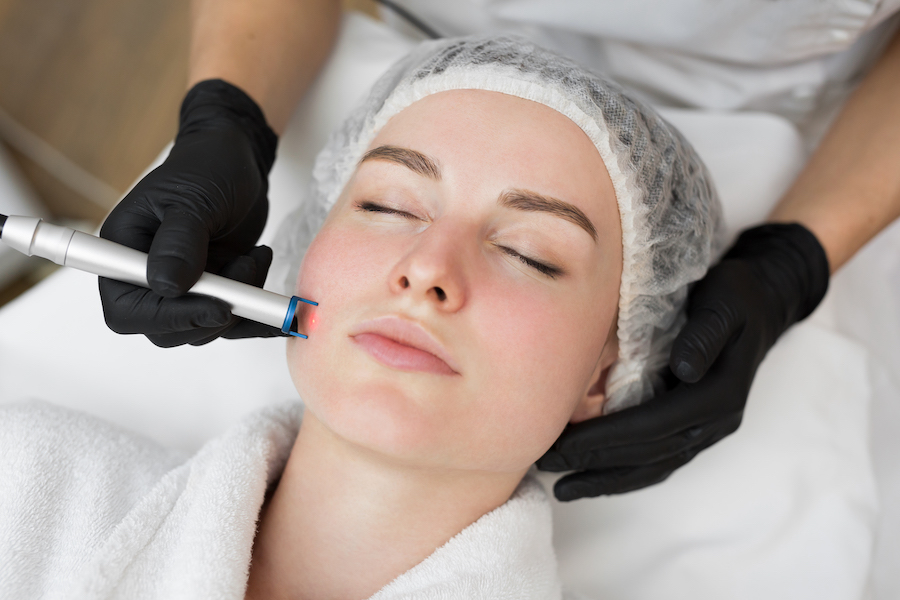 During an IPL treatment, pulses of light are directed at the skin, stimulating collagen production and promoting cellular renewal. Patients may experience some mild redness after the treatment, but this typically subsides within a few hours to a day. 
ready to explore laser skin resurfacing treatment in Kingston or New Paltz? Schedule your appointment today.
Laser Facial Services in Kingston and New Paltz
A comprehensive approach to skin Rejuvenation that's great for…
Uneven Skin Tone and Texture

Proactive Anti-Aging

Sun Damage

Acne
At Luna Dermatology, our laser facial treatments with Laser Genesis offer a gentle approach to skin rejuvenation. Laser Genesis is a non-ablative laser that helps to stimulate collagen production and improve overall skin texture and tone. Laser facials with the Laser Genesis treatment also works to minimize the appearance of enlarged pores, resulting in a smoother complexion.
Our laser facial services are often referred to as "lunchtime lasers" because they can be done quickly, and patients can resume their normal activities immediately afterward. Our laser facials are typically performed as a series of treatments for optimal results, with the exact number of sessions varying depending on individual skin concerns and desired outcomes.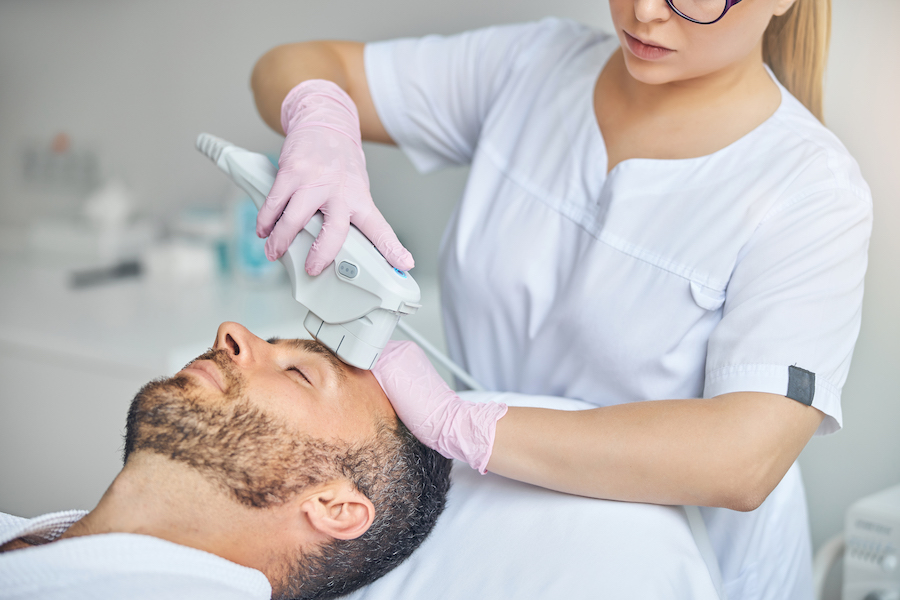 Whether you're looking to book a laser facial in Kingston or laser skin resurfacing treatment in New Paltz, we offer fast and convenient options in the Hudson Valley to fit your schedule.  
What to Expect Before, During, and After Treatment
 Before your laser skin resurfacing treatment, our dermatology team will conduct an assessment of your concerns and discuss your goals and expectations. We may recommend that you avoid certain medications or supplements in the days leading up to your treatment to achieve optimal results and reduce potential post-procedure downtime. 
During the treatment, you may experience some mild discomfort, but the treatments are generally well tolerated throughout the procedure. After the treatment, you may experience redness, mild swelling, and slight discomfort for a few hours up to a week, depending on the type of treatment you receive.
It is important to follow our team's post-procedure instructions to ensure that your skin heals properly and to maximize the results of your treatment. This may include avoiding direct sun exposure, using gentle cleansers and moisturizers, and avoiding certain types of makeup and skincare products for a short period of time.
Schedule a Consultation Today
If you are interested in learning more about laser skin resurfacing treatments at Luna Dermatology, we invite you to schedule a consultation with our team. We look forward to seeing you soon!