Mohs Surgery Poughkeepsie and more medical services
Luna Dermatology is committed to providing exceptional medical care for all of your skin health needs. We certainly address common skin issues like wrinkles, redness and rashes, but Dr. Bair and her professional team do so much more than just address cosmetic issues. This includes being a trusted provider for Mohs surgery in Poughkeepsie. From skin cancer screenings and Mohs Surgery, to acne treatment and allergy testing, we can do it all. (Please scroll toward the bottom of the page for a list of insurances that we accept.)
If you've notcied changes in the size, shape or color of skin growths it may be time for a screening with our doctor.  If skin cancer is not addressed quickly, it may lead to deformities in the skin. Cancer does have the ability to progress to the point that it can life-threatening.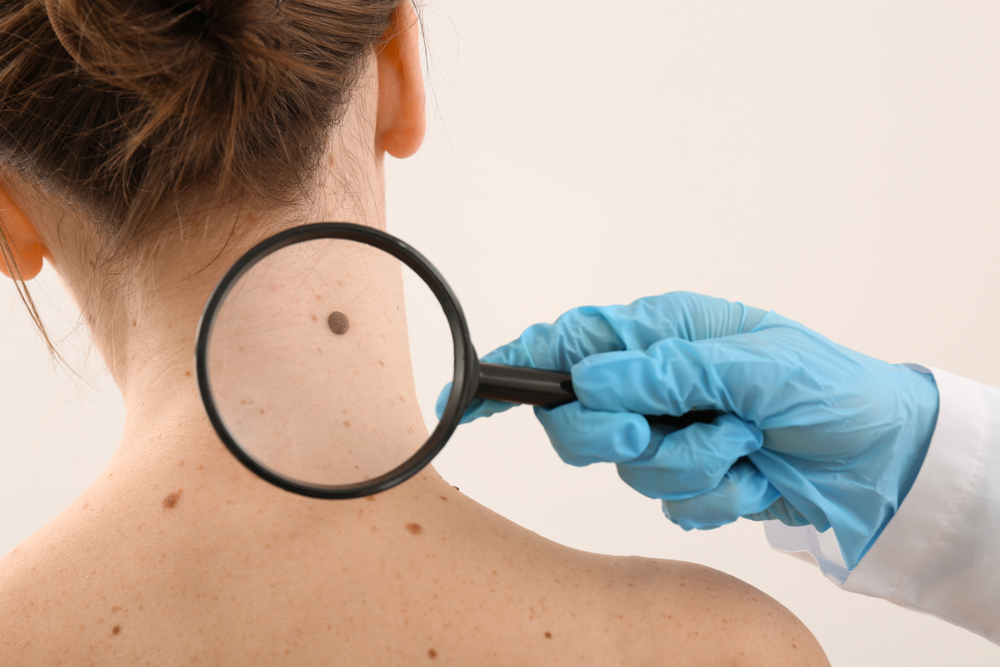 together, let's Fight
Skin Cancer
Skin cancer is the most common form of cancer in the United States. According the American Academy of Dermatology, research estimates that non-melanoma skin cancer, including basal cell carcinoma and squamous cell carcinoma, affects more than 3 million Americans a year. If you're in the Hudson Valley area or looking for a assistance with Mohs surgery in Poughkeepsie, you've come to the right place.
Thankfully, when detected early, these non-melanoma skin cancers are highly treatable, which is why we recommend that patients come in at least once a year for an annual skin check. This should be more frequent for those with fairer skin types and individuals who spend a lot of time in the sun. For those with non-melanoma skin cancer, Dr. Bair performs Mohs Micrographic Surgery, a highly effective, minimally invasive procedure that removes the worrisome tissue while leaving as much of the healthy skin intact as possible (in order to minimize scarring).
Melanoma is a much deadlier form of skin cancer that develops when melanocytes (the cells that give the skin its tan or brown color) start to grow out of control. While anyone can develop melanoma, it is much more common in white Americans, with the risk steadily increasing with age.
Our Skin Cancer Prevention Services
Solutions to Address Your
Acne
Acne can be an incredibly frustrating skin condition that affects teens and adults alike. It occurs when sebum and dead skin cells plug hair follicles. In addition, bacteria can cause inflammation, and even infection, resulting in more severe 
acne. 
Not to worry! Dr. Bair and the team at Luna Dermatology are experts at treating acne for clearer, healthier skin. The key is diagnosing the underlying cause and then developing a targeted treatment regimen.
No matter your age or the cause of your acne, we have a comprehensive set of tools to work on your behalf. Whether it involves giving you at-home remedies and prescription strength medications, or in-office treatments such as cleansing facials or targeted-steroid injections to reduce inflammation, we'll have you on your way to clearer skin in no time.
Our Acne treatment services
Nutrition and lifestyle assessment
Gain Clarity with
Allergy Testing
With the myriad of cosmetics, fragrances, sunscreens and soaps these days, the list of ingredients to keep track of can be overwhelming. From common additives such as parabens, sodium lauryl sulfate and propylene glycol, to more surprising ones such as formaldehyde and thimerosal, many can act as skin irritants. Heck, even popular, natural ingredients such as tea tree oil can inflame some people's skin! Ultimately, the resulting allergic reaction, known as "contact dermatitis," is common among patients of all ages, and typically presents as a red, itchy rash or drier, more sensitive skin.
Each person is unique, so having a better understanding of what specific allergens and irritants your body reacts to is the first step toward healthier more comfortable skin.
At Luna Dermatology, we offer fast and reliable skin allergy testing to provide you the information you need to choose the best products for your skin, while avoiding those that may cause an allergic reaction. The analysis involves a process called "patch testing" which applies a small grid of over 30 potential allergens in order to determine which your body has a sensitivity. Many of our patients are surprised to learn that they are not in fact allergic to ingredients they have been avoiding, but they are sensitive to other ingredients they considered safe (or which they had never heard of).
If you have recently experienced red, itchy skin, or have a history of skin irritation after using certain products, we encourage you visit us to have an allergy test performed. It is quick, easy, and will often help you get to the root cause of your skin discomfort.
Nutrition and lifestyle assessment
Psoriasis is a common yet often extremely frustrating condition that affects an estimated three million Americans every year. The itchy, scaly rash that typically presents is thought to be an immune response triggered by anything from infection to stress to cold weather. Moreover, the condition tends to be chronic, meaning that it often lasts for many years or even be lifelong.
While there is no cure for psoriasis, with proper dermatologic guidance, there are medical solutions to address the symptoms and heal your skin. Dr. Bair will assess the severity and location of your psoriasis and create a custom treatment plan tailored to your needs. In addition, she will help you find ways to better manage your psoriasis through simple lifestyle changes and daily habits that can minimize flare ups.
If you are experiencing any of the following symptoms, we strongly recommend that you see a board-certified dermatologist such as Dr. Bair in order to treat your psoriasis: patches of red skin, thick and silvery scales, or dry and cracked skin that may bleed or itch. There may not be a cure for psoriasis, but that doesn't mean you have to suffer, and the team at Luna Dermatology can help.
Psoriasis Treatment Benefits
Nutrition and lifestyle assessment
Healthy Skin / Fewer Flare Ups
Rosacea is a common condition that causes visible blood vessles and "flushing" or redness in the face. In addition, some people with rosacea develop small, swollen bumps that resemble pimples, and a burning sensation in the affected area. While Rosacea can impact anyone, it is most common in women 40 and older. Rosacea is not contagious.
While the exact causes of rosacea are unknown, and there is no specific "cure," there are ways to reduce the occurence and severity of flare ups that include limiting aggravating factors (such as smoking, sun exposure, and inflammatory foods), as well as treatments prescribed by your dermatologist (which may include prescription medication).
If you are experiencing symptoms of rosacea, and are interested in seeking treatment, the team at Luna Dermatology can develop a plan to help improve the appearance of your skin, reduce discomfort associated with rosacea inflammation, and help to ensure that flare ups are less common / less severe.
Rosacea Treatment Benefits
Early Treatment = Less Severe Flushing in the Future
Nutrition and lifestyle assessment
Healthy Skin / Fewer Flare Ups
FAQ
What insurances do you accept?
General Information
Whether you're looking for routine skin care or seeking treatment for Mohs surgery in Poughkeepsie, we accept a wide range of insurance plans in order to best serve our community, including certain medicare and medicaid plans. Please click on the selections below for more information. Please note that dermatology is considered a specialist visit, and it is the patient's responsibility to know whether a referral is needed.
Aetna
We accept most Aetna commerical plans, as well as medicare and medicaid plans.
MVP
We accept most MVP plans.
Magnacare
MagnaCare PPO, MagnaCare Plus
Fidelis
Fidelis Care HarpFidelis Medicaid, Fidelis Essential Plan, Fidelis Medicare, Dual Advantage Plus, Longterm Care, Medilevel BBX, Star Health Plus
Blue Cross Blue Shield (BCBS)
Please contact the office to confirm specific plan coverage
Empire Plan / NYSHIP
We accept the Empire Plan / NYSHIP
United Healthcare (UHC)
OXFORD FREEDOM, OXFORD LIBERTY, OXFORD METRO, CHARTER, CHARTER BALANCED, CHARTER PLUS,CHOICE EPO, CHOICE HMO, CHOICE POS, CHOICE/CORE, COMPASS HMO, Compass POS, CORE ESSENTIAL EPO CORE POS, NAVIGATE EPO, NAVIGATE HMO, NAVIGATE POS, OPTIONS PPO, SELECT EPO, SELECT HMO, SELECT POS, VETERANS AFFAIRS CCN, Advocate4Me (HARP), CHILDREN'S HEALTH, DUAL MEDICARE COMPLETE, Essential Plan, LONG TERM CARE, MEDICAID
AARP Medicare Advantage (HMO), AARP Medicare Advantage Essential (HMO), AARP Medicare Advantage Mosaic (HMO), AARP Medicare Advantage Mosaic Choice , AARP Medicare Advantage Plan 1 (HMO), AARP Medicare Advantage Plan 2 (HMO), UnitedHealthcare Assisted Living Plan (PPOI-SNP), UnitedHealthcare Group Medicare Advantage (HMO), UnitedHealthcare Group Medicare Advantage (PPO), UnitedHealthcare Medicare Advantage Choice (PPO), UnitedHealthcare Medicare Advantage Choice Plan 1 (Regional PPO), UnitedHealthcare Medicare Advantage Choice Plan 3 (Regional PPO), UnitedHealthcare Medicare Advantage Choice Plan 4 (Regional PPO), UnitedHealthcare Medicare Advantage Essential (Regional PPO)UnitedHealthcare Nursing Home Plan 1 (PPO I-SNP), UnitedHealthcare Nursing Home Plan 2 (HMO I-SNP)
Tricare East
Please contact the office with any questions about specific plans.
Cigna
CIGNA HealthCare of New York, Inc., Metro NY Seamless Network, Open Access Plus, OA Plus, ChoiceFund OA Plus with CareLink, Open Access Plus, OA Plus, ChoiceFund OA Plus, PPO, Choice Fund PPO
Humana
Medicare HMO, Medicare PPO, Medicare PFFs, Humana PPO
CDPHP
EPO,EPO National,GE Health Benefits,GE Health Care Preferred GE Health Choice, HDEPO,HDEPO National, HDHMO,HDHP,HDHP Value
HDPPO, HDPPO National ,Health Alliance CDPHN,Healthy New York,HMO
HMO New York State Employees, Indemnity Plan,POS, POS National, PPO, PPO National
Traditional Plan
Child Health Plus
Essential Plan HMO
Individual HMO
Medicaid
Medicaid HARP
Medicare HMO
Medicare HMO New York State Retirees
Medicare PPO
Oscar
NJ small group, NY Individual, NY small group plus OOA, NY small group circle, NY small group plus.

Telehealth / Virtual Visits
We offer virtual, tele-health consultations for basic skin health assessments, follow-up appointments, and prescription refill services. Whether it's a matter of social distancing or pure convenience, we're happy to provide this enhanced option for our patients.

Our team knows which products work and which to avoid. From sunscreens and moisturizers to anti-aging products, we stock some of the best options available and have them ready for you to take home right away. No wait, no shipping, no hassle.
In addition to expert medical care, our team provides premium cosmetic services. Whether you're looking to pamper yourself with a facial, remove stubborn belly fat, or address sun damage, we have everything you need to give your skin a little boost.
Get Started
Book an appointment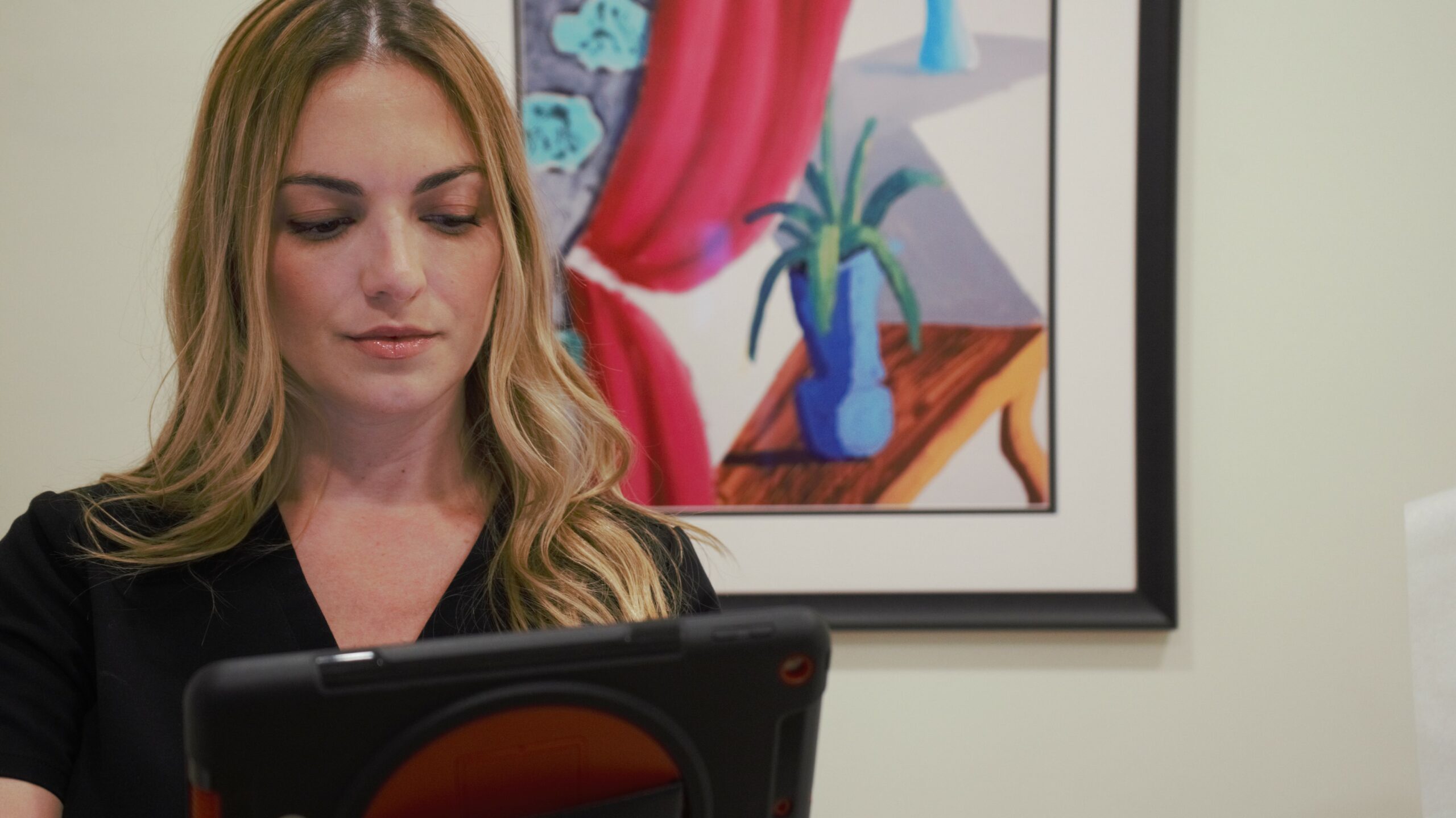 Email Us
frontdesk@lunadermatology.com
Offices
216 Route 32 N, New Paltz, NY 12561
368 Broadway, Suite 105, Kingston, NY 12401