Testimonials
See Why Luna Dermatology is Loved in the Hudson Valley for Medical Skincare, Botox, Fillers, Acne Treatment, and More.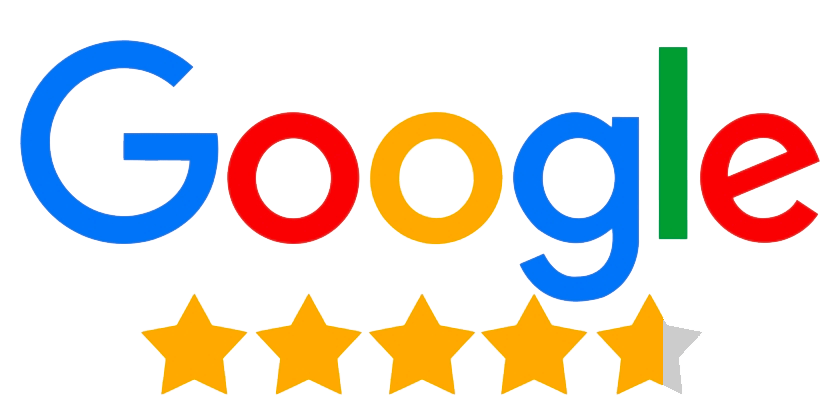 4.7 stars out of 5: Based on 148 combined patient reviews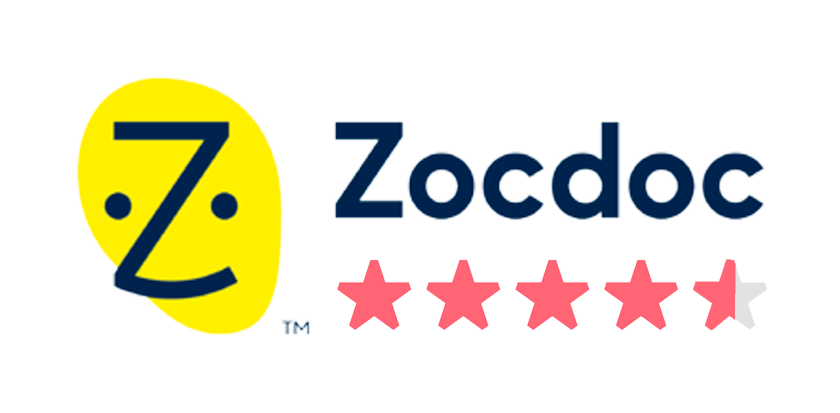 4.6 stars out of 5: Based on 328 patient reviews

I absolutely love Luna Dermatology. Dr. Bair and her entire staff are wonderful. The care I receive here is top notch! They always take the time to answer any questions that I might have and never make me feel rushed. The office is very clean and welcoming. I highly recommend Luna Dermatology!
– Samantha L.

My experience was exceptional. I work in health care as an administrator and can say that the office was efficient, polite, and made excellent use of technology. The staff from the receptionist to the nurses to the providers were super polite, energetic, warm, gave me introductions and full explanations, and seemed genuinely grateful that I chose them for my dermatology needs. Top notch.
– Philip M

Dr Bair is so personable, and never hesitates to answer any questions! I love this office and my skin is so much healthier, I won't go anywhere else! – Jordan G
– Jordan G

I went to Luna dermatology for my injectables this month for the first time. I had such a pleasant experience. The staff was kind and patient with me and the doctor injected painlessly. I am very happy I found them and will continue to do business with them.
-Kayla D.

I felt so comfortable and taken care of by the staff. Their COVID protocol is up to snuff and everyone was not only professional but NICE. So odd for a doctors office. 😉
– Olga S.

I've had several Coolsculpting treatments done and a lash lift. Melissa is AWESOME and so attentive during your sessions. The staff is friendly, very knowledgeable and welcoming. I am happy to say that I would recommend Luna to anybody looking for above average treatment and an exceptional experience.
– Morgan M.

The office was easy to find, beautiful and clean. Staff is very welcoming and friendly. I was able to get an appointment easily and the whole process as a new patient was simple. When Dr. Brooke Bair met with me she was very clear and answered all of my questions. I left feeling confident and at ease with a plan for healthier skin. Highly recommend Luna Dermatology!
– Megan W.

Longtime native to the area and a patient that made the transition from Dr. Johnson to the new Luna Dermatology Services of Kingston & New Paltz doctors. I have been and am very happy with this office and level of care/treatment. It may not be an everyday event, but when you are in need, this is a fantastic practice. You are not in the old country any more and it is great to have modern updated medical choices. Other medical offices could learn a thing or two from Luna. Friendly and helpful reception (wish I could find staff like that) and on-time appointments. I don't write many reviews, so when I do, I take it seriously and mean it. They earned my respect and review.
– Kevin C. 

Dr. Bair is the dermatologist to go to for any and all scalp related issues in the Hudson Valley. My scalp was very itchy, I was very stressed, and as a result I was losing hair. Several Dermatologists told me Head & Shoulders would do the trick, but it absolutely did not. Dr. Bair took the time to dig deeper into the issue and thoroughly explain what was happening and how to fix it. I was given some medical shampoo & drops to clear build up on my scalp and after a month the itching stopped and my hair started to grow back. Excellent bedside manner, takes you seriously, and offers an open line of communication for any additional questions. Dr. Bair has a plethora of knowledge on hair loss, I suggest you see her even if your condition is different than mine. #DrBairSavedMyHair
– Vinny
Over 10,000 followers on Instagram
Let's get social. Follow us on Instagram for our latest updates, photos and special offerings!
Testimonials
Happy Skin. Happy Patients.


"Luna Dermatology is like going to a friend's house. Entire staff makes you feel at home. I booked an appointment with their Aesthetician, Melissa. She is warm, friendly, and knowledgeable. Great experience! My face looks amazing! Already booked again!" -Christine D. 

"I'm so happy I finally booked my appt and had my VI peel. The office is bright and very clean. The front desk was helpful and I was greeted with warm smiles. Melissa was great she throughly explained the process of the peel and gave me all the after care I would need for home." – Vanessa L

"Highly recommend Melissa and the clinical facial. Most thorough facial I have ever had." – Bryce C.
Ready to see the difference for yourself?
Schedule an appointment now or contact us today with any questions you may have!