Professional Laser Hair Removal in Kingston and New Paltz at Luna Dermatology
No More Shaving, Waxing, or Plucking
At Luna Dermatology, we understand that hair can be frustrating. At times, it seems like it's growing where we don't want it and not growing in the places we do!
With that in mind, we have both angles covered (to learn more about our hair rejuvenation services, click here). But this page is all above removing those pesky strands and for anyone who may be asking themselves about the "best laser hair removal near me." 
Even better, unlike many other clinics, our advanced technology and training allows us to safely remove hair of all colors on all skin types, not just dark hair on light skin. Read on to learn more, or if you're interested in booking for laser hair removal in Kingston or New Paltz, you can set that up quickly right now.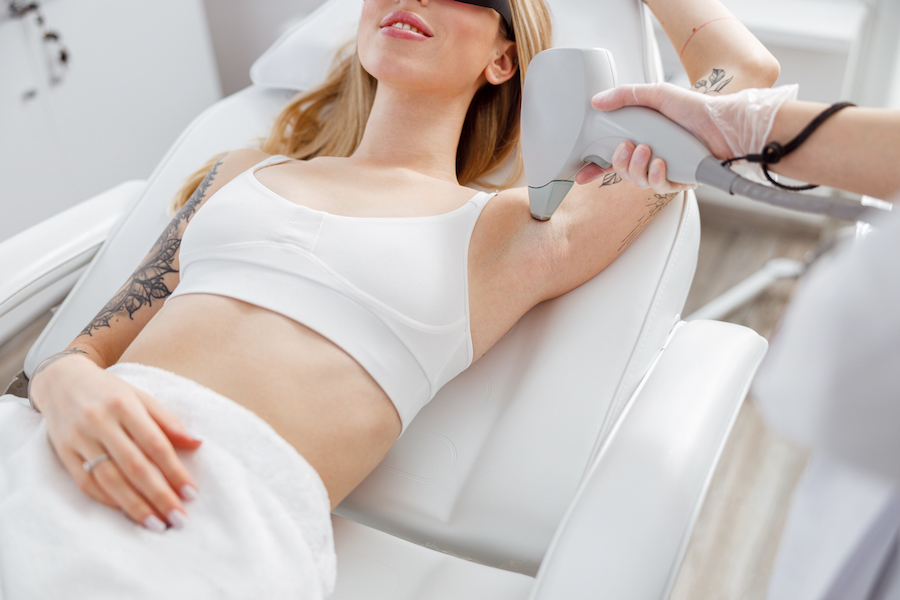 Why Choose Luna for Your Laser Hair Removal?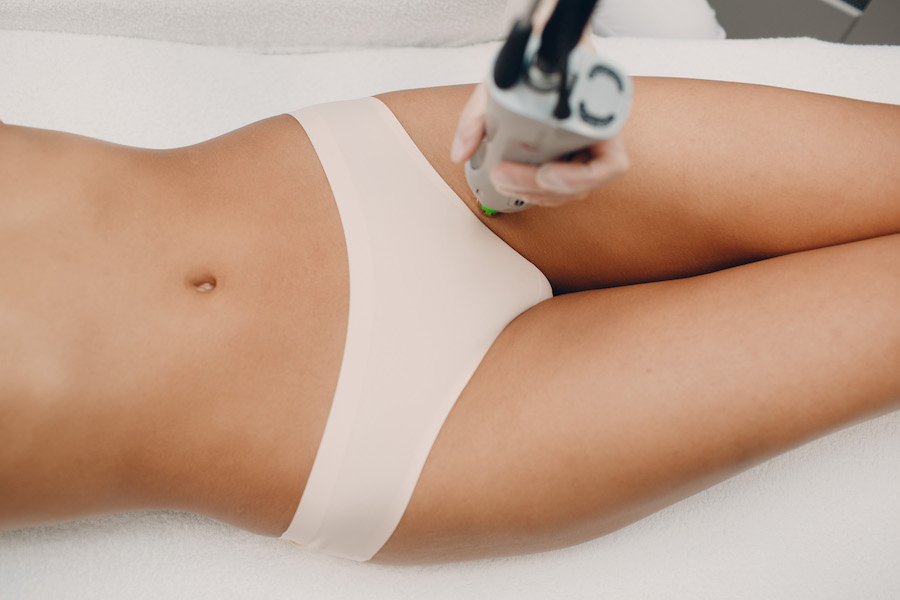 State-of-the-Art Technology

Treat All Hair Colors and Skin Types

Permanent Results

Professional, Medical Office Care
Our team is proud to offer high-quality laser hair removal services, utilizing state-of-the-art technology to provide safe and effective hair removal treatments for both men and women. In addition, our advanced lasers allow us to safely perform laser hair removal for skin of color (in most other clinics, their lasers only work well on people with dark hair and light skin and it may be unsafe to perform the treatment otherwise). No matter your complexion or concern, we are confident in our ability to help you achieve the smooth, hair-free skin you desire. 
Benefits of Laser Hair Removal
There are numerous benefits of choosing laser hair removal over other hair removal methods such as waxing, shaving, or plucking.
Permanent! Laser hair removal is a more permanent solution as it destroys hair follicles, preventing regrowth in the treated area.
Precise! Our advanced laser technology targets only the hair follicle without damaging the surrounding skin.
Convenient! Our laser hair removal is often faster than other hair removal methods, as each laser pulse can treat multiple hairs simultaneously. This means that larger areas of skin can be treated in a shorter amount of time, getting you back to your day faster.
Comfortable! When compared to waxing and plucking, patients often tell us that laser hair removal is a less painful option. Moreover, unlike these other options, with laser hair removal there is no need to let hair grow out before treatment.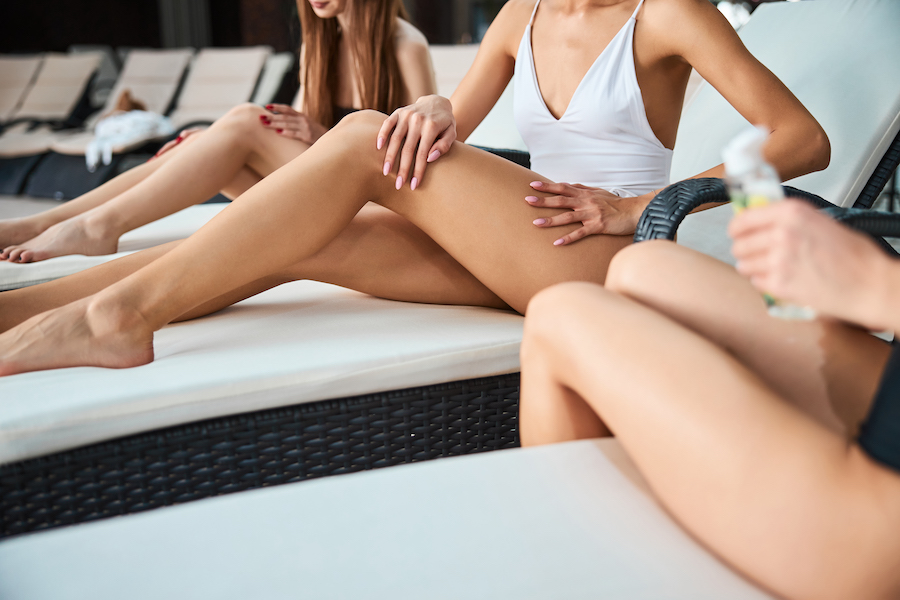 ready to explore laser hair removal in Kingston or New Paltz? Schedule your appointment today.
How Laser Hair Removal Works
Laser hair removal works by targeting the hair follicles with a beam of highly concentrated light. The light is then absorbed by the pigment in the hair follicles, heating and destroying them, preventing future hair growth. Because the laser targets the pigment in the hair follicle, it is most effective on people with darker hair and lighter skin. However, advancements in laser technology have made it possible to treat a broader range of skin and hair types.
How Many Treatment Sessions are Needed?
The number of laser hair removal treatment sessions needed varies depending on several factors, including the size of the area being treated, the thickness of the hair, and the individual's hair growth cycle. Typically, most patients require between 6-8 sessions to achieve the desired results. However, some people may need more or fewer treatments depending on their hair growth pattern.
Which Areas of the Body are Most Popular for Women to Have Laser Hair Removal?
Women choose laser hair removal for various reasons, but the most popular areas for treatment are the underarms, legs, bikini area, and upper lip. Laser Brazilian and bikini line laser hair removal are particularly popular, as they offer a more long-lasting solution than other hair removal methods such as waxing. With laser hair removal, there is no need to let hair grow out before treatment, and the results are more permanent.
Laser Hair Removal for Men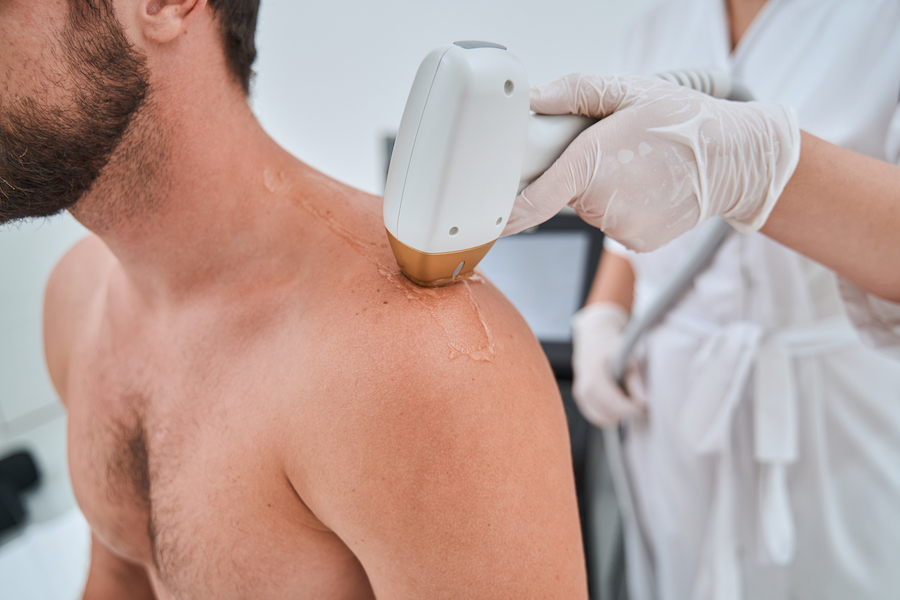 Laser hair removal is not just for women. Men also choose laser hair removal to get rid of unwanted hair on various areas of their body, including the back, chest, and shoulders.
In recent years, laser hair removal for men has become increasingly popular as more men seek a more permanent and convenient hair removal method.
Our team of dermatologists and technicians are experienced in treating both men and women, and we offer tailored treatment plans to suit individual needs.
What to Expect During and After Laser Hair Removal
Before your laser hair removal treatment, our team will provide you with detailed instructions on how to prepare for the procedure.
During the treatment, you will feel a slight discomfort, similar to a rubber band snapping against your skin. However, this discomfort is generally well-tolerated and does not last long.
After the treatment, you may experience some redness or mild swelling in the treated area, but this should subside within a few hours. It is important to avoid sun exposure and to apply sunscreen to the treated area to protect it from UV damage.
Schedule a Consultation Today
If you are interested in learning more about laser skin resurfacing treatments at Luna Dermatology, we invite you to schedule a consultation with our team. We look forward to seeing you soon!