RF Microneedling at Luna Dermatology
The Hudson Valley's Most Advanced Skin Rejuvenation Treatment
Luna Dermatology is proud to offer Genius™ Radiofrequency Microneedling; an FDA-cleared treatment that combines the benefits of microneedling with targeted RF energy to stimulate higher levels of skin enhancing proteins, collagen, and elastin compared to microneedling alone. This advanced, non-surgical treatment provides improvements to fine lines and wrinkles, skin laxity, sun damage, age spots, scarring and stretch marks, all with minimal downtime. Moreover, treatments are customized based on age, lifestyle habits, and goals. The procedure is safe for all skin types, including skin of color, with minimal recovery time required.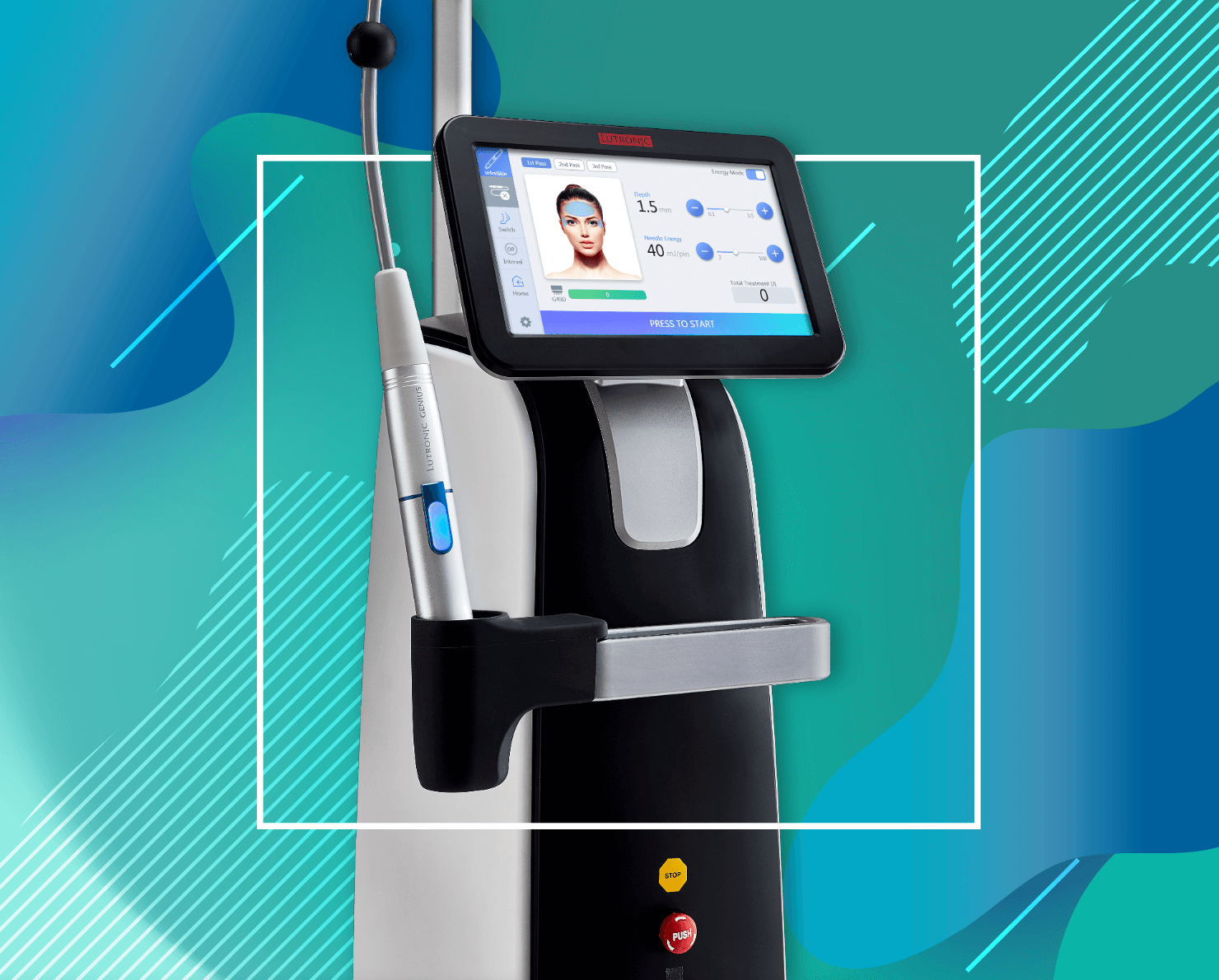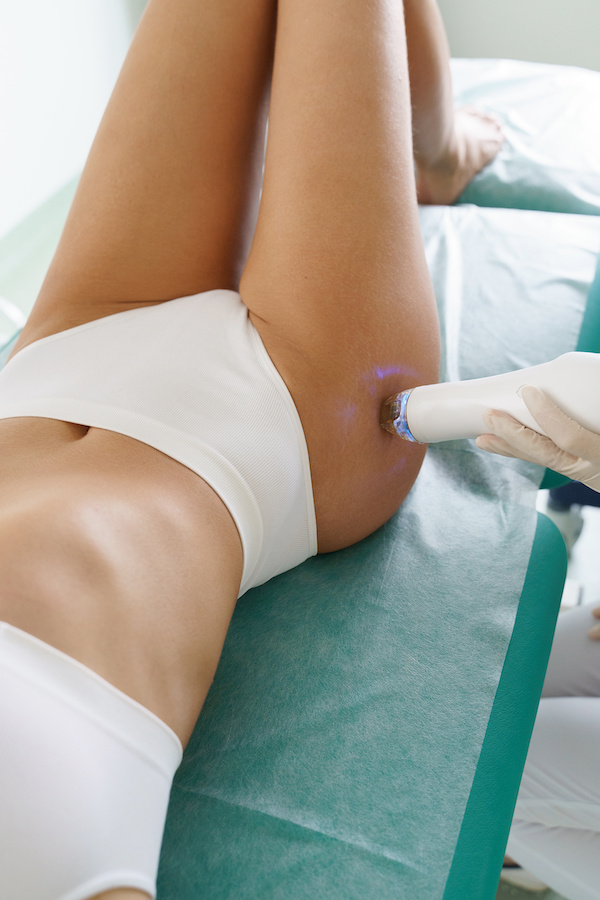 What Areas and Concerns Can Genius RF Microneedling Treat?
One of the many great things about Genius™ is how versatile it is. We can perform the treatment nearly anywhere on the body, depending on one's goals. While the most popular areas of rejuvenation are the face, neck, and chest, we can address other areas of the body as well (typically to treat stretch marks or scarring)
In terms of concerns, RF Microneedling can address: 
Fine lines and wrinkles

Loose or sagging skin

Enlarged pores

Uneven skin tone and texture

Acne scars and pitting 

Stretch marks (e.g., abdomen, arms, thighs)

Keloid scars

General signs of aging and areas of high sun exposure, particularly on the face, neck, and chest
Why Radiofrequency Microneedling?
As we age, our body's production of collagen and elastin declines. This is due to a variety of factors, including our genetics, sun exposure, overall health, and environment, but it's important because these proteins form an underlying matrix that keeps our skin looking plump, flexible, and smooth. Therefore, as the levels of collagen and elastin drop, we start to notice the telltale signs of aging such as wrinkles, sagging skin, and general volume loss in areas such as the face. With our targeted radiofrequency microneedling treatments the goal is to stimulate your body to respond by increasing its production of collagen and elastin. Not only does this work, but it's also a great option for a variety of patients, including those who prefer a more natural or holistic approach to anti-aging treatments.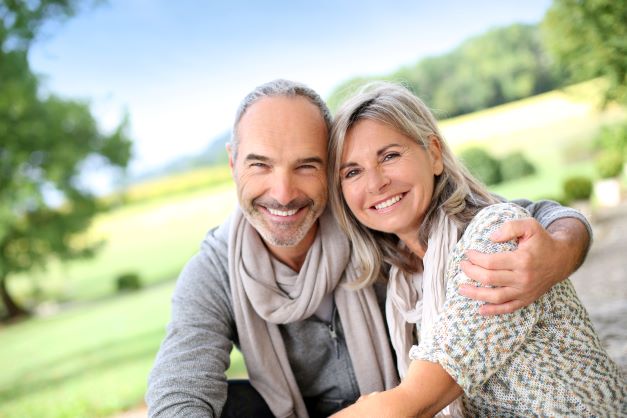 How Does it Work?
Genius™ works by delivering precise radiofrequency energy through 49 sterile, gold-plated microneedles. This energy is applied safely to a specific depth in the underlying dermis, thereby allowing for deeper stimulation while protecting the outer surface of the skin. Once the energy is applied, your body responds to the treatment by activating a healing response that encourages tissue rejuvenation and the increased production of collagen and elastin. This is important to note, as Genius™ RF Microneedling is one of the only treatments that generates not only collagen, but also elastin. Ultimately, this leads to thicker, tighter, smoother skin with improvements to tone, texture, and even areas of scarring.
As previously noted, Genius™ is a safe, non-invasive treatment that can be performed on all skin types. We offer the treatment in our office, with topical numbing cream (no general anesthesia required) making it a great alternative for those who prefer not to have cosmetic surgery.
Q. How Many Treatments Do you Recommend, and When Will I See Results?
A: As you might imagine, it takes time for the body to build collagen and elastin. While some patients notice results within days, most patients will begin to see results several weeks after treatment, with continued improvement over the course of three to six months. In addition, it is important to note that for optimal results we recommend a course of three treatments spaced approximately one month apart. Scheduling your treatments this way will ensure that you get the maximum results with the longest-lasting benefits. After three treatments, you can expect results to last approximately two years, however this can be extended with annual "maintenance" treatments that help keep new collagen and elastin levels elevated.
Q: Does the Treatment Hurt?
A: Overall, RF Microneedling is a well-tolerated procedure with limited discomfort. We use a topical numbing application to reduce sensitivity during the treatment, and if requested, the patient has the option to use nitrous oxide for the relief of pain and anxiety. We use one of the newest systems available called the Nitrouseal® which is an opioid-free, rapid onset solution. Even better, you will not need to arrange a driver or special transportation as the effects of nitrous oxide wear off within minutes!
Q: How Long Will My Treatment Take?
A: It depends on the area we are treating and your specific goals, but RF microneedling treatments generally take between 15 and 45 minutes. That said, you should plan to be at our office for approximately two hours total, which will give time for the topical numbing application to take effect and any post-procedure care.
Q: Is There Any Downtime? When Can I Resume Regular Activities?
A: There is minimal downtime involved with Genius™. After treatment your skin will be pink and slightly swollen, which typically subsides after approximately 24 – 36 hours. Mild redness can last several days, with scattered pinpoint bleeding and mild bruising possible, but these are relatively common with any type of microneedling procedure and resolve quickly.  As post-procedure skin can be sensitive, we recommend patients avoid aggressive cleansing, exfoliating scrubs, retinols, and prolonged sun exposure to the area for two weeks after treatment. We recommend Alastin Regenerating Skin Nectar for use both pre and post-procedure to promote healing and enhance results, and our team will provide further instructions for at-home care during your visit.
Q: Are There Any Specific Contraindications or Safety Concerns?
A: Genius™ radiofrequency microneedling cannot be performed on anyone with a pacemaker or those with an allergy to gold.
Q: Can I Have Treatment During Any Season?
A: Yes! You can have RF microneedling done any time of year.
Q: How Much Does it Cost?
A: While it depends on the area(s) you have treated, it is generally $550 per area. Patients can save $350 by purchasing the recommended package of three treatments for $1299. Pricing may vary for multiple areas, so please email us at frontdesk@lunadermatology.com or book a consultation to learn more!