What is Contact Dermatitis?
Contact dermatitis is best described as a red, itchy rash on the skin caused by direct contact with a substance or an allergic reaction to it. The rash can be very uncomfortable, however, it is not contagious or life-threatening.
Contact dermatitis usually occurs on areas of your body that have been directly exposed to the reaction-causing substance — for example, along a calf that brushed against poison ivy or under a watchband. The rash usually develops within minutes to hours of exposure and can last two to four weeks.
Signs and Symptoms of Contact Dermatitis include:
Severe Itching
Red Rash
Swelling, burning or tenderness
Skin is dry, cracked and scaly
Blisters and Bumps. Sometimes, the blisters ooze and crust.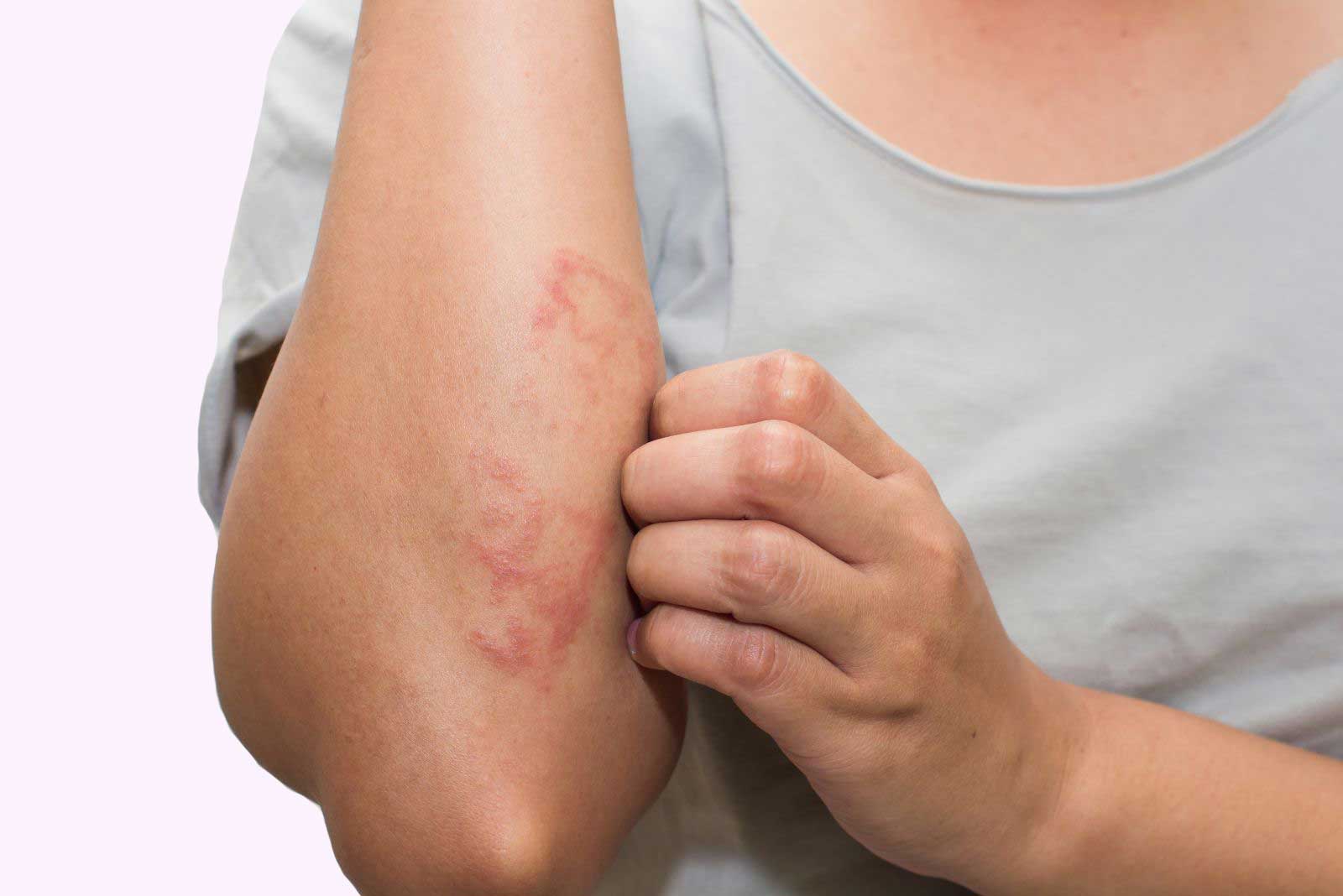 What Causes Contact Dermatitis?
Contact dermatitis occurs when you've been exposed to a substance that causes irritation or an allergic reaction to your skin. There are thousands of substances that are known allergens and irritants.
Some common irritants include:
Detergents and Bleach
Solvents
Fertilizers
Pesticides
Plants
Rubbing Alcohol
Shampoos
Patch Testing to detect contact dermatitis
Patch testing is used to detect allergic contact dermatitis. It tests for substances that you may come in to contact with at home, work or leisure. Commonly this is due to having an allergy to parabens. 
Paraben mix are used in cosmetics, skin care products, medications, foods, and industrially in oils, fats, shoe polishes, textiles and glues. Two or more paraben esters are often found in the one product, so it is useful to test paraben sensitivity with paraben mix. Paraben mix allergy is diagnosed from the clinical history and by performing patch tests.
Patch Testing involves applying patches with test substances in small chambers or discs to a person's back, secured with hypoallergenic tape. Fortunately, it is not necessary to prick the skin with a needle to test your skin for allergic reactions.
Contact Luna Dermatology today to schedule a consultation. During the initial consultation, we will request as much information as possible from you in order to identify possible allergens.
Our Patch Testing Locations
Book your Contact Dermatitis exam
Fill out the form below and we'll be in touch within 24 hours.